History and facts
We have dedicated ourselves to your loads for 100 years
Whoever has a lot to offer does not need to say much.
At this point, we will simply let a few facts speak for themselves:
A lot of space for our customers:
We work for you on an industrial area of approx. 17,000 m2.
High performance team:
Our 100 employees give their all every day for your satisfaction.
At home around the globe:
Customers from more than 100 countries all over the world place their trust in KULI quality.
Represented successfully on the global market:
We forge strong partnerships in all key markets of the world.
Producing unique advantages:
Be it motors, gearing, hoisting drums, controllers, welded constructions...
Our unique depth of production makes us special.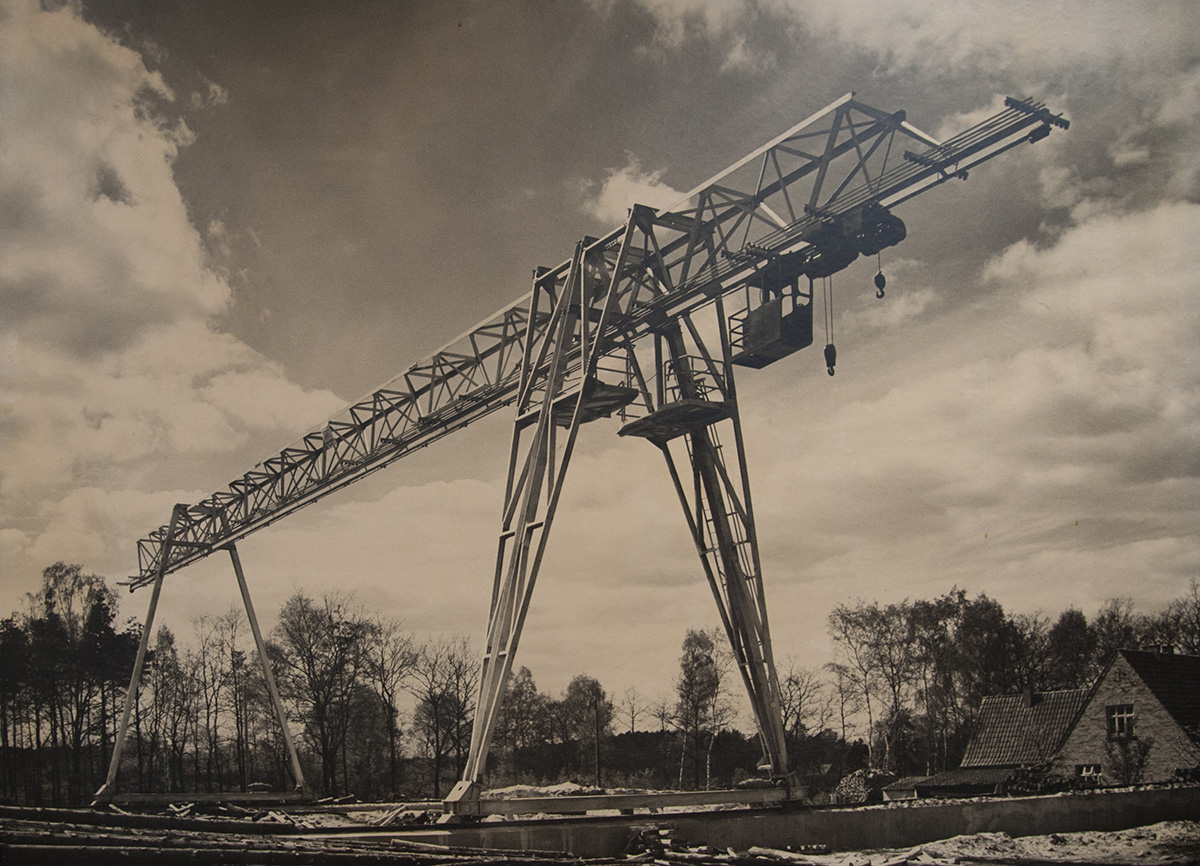 | | |
| --- | --- |
| 1922 | Production of the first electrical KULI block and tackle in Remscheid |
| 1947 | Founding of the Kempkes company by Helmut Kempkes in Duisburg |
| 1952 | Production of the first crane in Duisburg |
| 1957 | Purchase of KULI production in Remscheid by Helmut Kempkes |
| 1959 | Merger of the 2nd company at the Remscheid location |
| 1962 | Production of the first radio-controlled workshop crane in Germany |
| 1979 | Opening of the second factory in the industrial area of Remscheid - Großhülsberg |
| 1979 | Appointment of Dipl. - Ing. Heinz Helmut Kempkes to company management |
| 1980 | Major fire in Factory 1 in Remscheid and start of reconstruction |
| 1995 | Production of the world's strongest 4-cord electric wire rope hoist with a capacity of 63,000 kg |
| 1999 | Founding member of RAL "Gütegemeinschaft Kranservice" (crane service product association) GKS |
| 2005 | Founding member of Interlogistics Research Foundation - Material Handling and Logistic Systems ("Forschungsgemeinschaft Intralogistik Fördertechnik und Logistiksysteme") IFL |
| 2009 | Appointment of Dr. - Ing. Helmut Oliver Kempkes to company management |
| 2011 | Exhibition of a complete double-girder crane with 63,000 kg at the CeMAT in Hanover |
| 2014 | Presentation of an ultra-compact single girder crane according to DIN EN 13001 / DIN EN 15011 at CeMAT in Hanover |
| 2016 | ÖKOPROFIT certification for resource efficiency |
| 2018 | Presentation of a crane control with remote access |
| 2019 | Market launch of a frequency-controlled crane with energy recovery and presentation at the bauma in Munich |
| 2022 | KULI celebrates 100th anniversary |