KULI Chain Hoists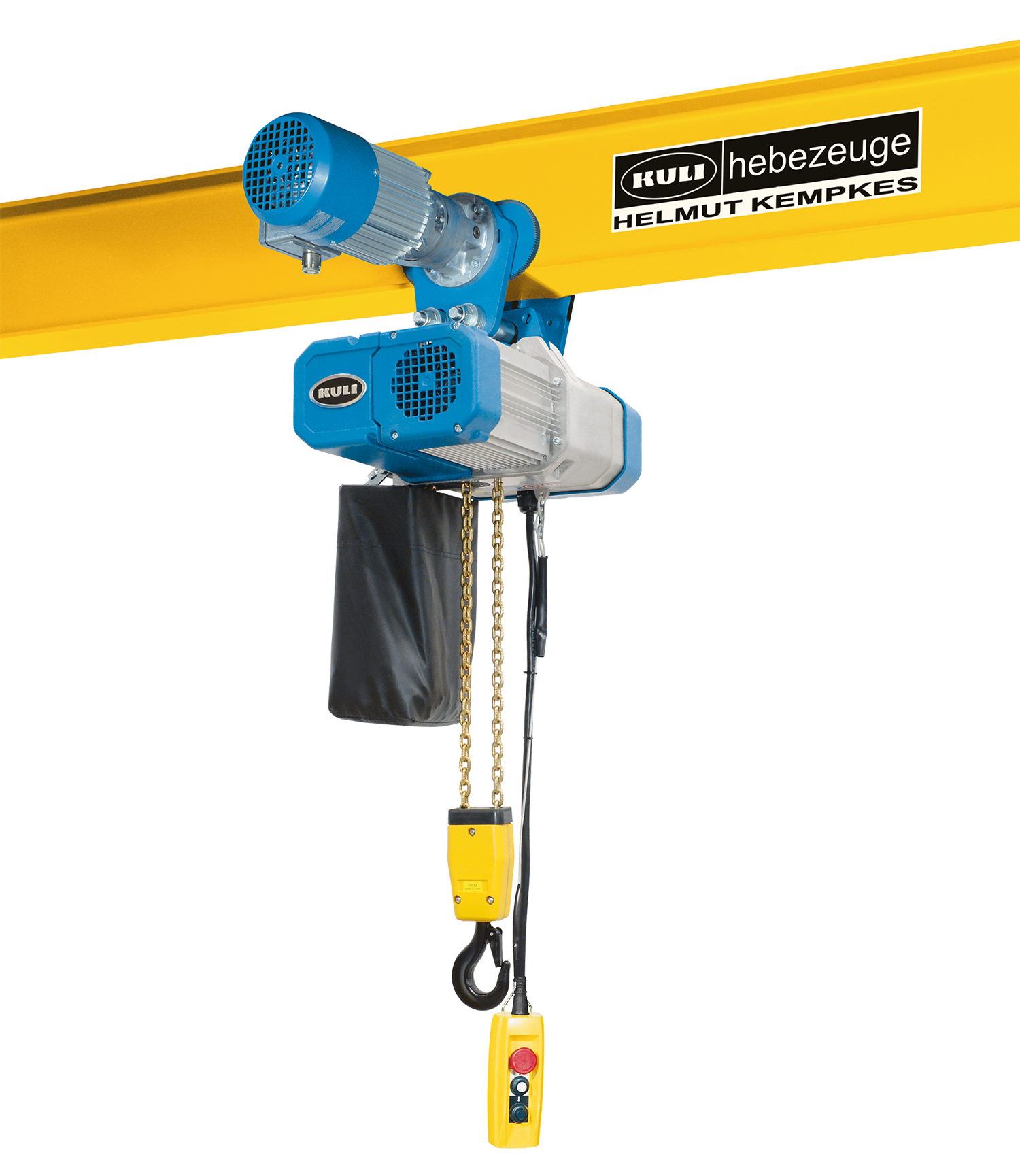 KULI Eletric chain hoists
KULI electric chain hoists can be found in almost all industrial scenarios in which loads need to be moved. In addition to our electric wire rope hoists for heavier loads, this product portfolio covers the range of lifting capacities from 125 to 5,000 kg.
The areas of use for KULI electric chain hoists are as diverse as the range of tasks they fulfil. The robust, almost maintenance-free design and simple, safe operating make them valuable helpers, also where only low headroom is available.
All KULI lifting equipment is subjected to fully-documented, exhaustive testing programs. To ensure maximum safety, we test our products under conditions that go far beyond the limits of approved operating criteria.