100 years of KULI - since 1922 already KULI stands for high sophisticated products made in Remscheid / Germany.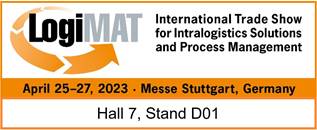 KULI Hebezeuge - Helmut Kempkes GmbH, the rich in tradition and innovative family business manufactures overhead travelling cranes, underslung cranes and gantry cranes with spans from 5 meters up to 70 meters, electric wire rope hoists and standard crane parts - all made in Germany.
Electric wire rope hoists are available as standard hoists or according to customer-specific requirements from 1 t to 200 t lifting capacity. KULI has achieved an exceptional reputation worldwide over the last 100 years, thus even before the invention of the ballpoint pen in 1938, in German language also named "KULI". KULI supplies both crane components and complete cranes for a wide variety of applications and purposes to more than 120 countries on all continents. In particular, the electric wire rope hoists as single- and double-girder crabs with optimized headrooms, reduced hook approaches and minimized dimensions enable the design of crane systems individually to customer requirements. The product range is completed by electric chain hoists from 125 kg load capacity.
KULI's success is based on its own high level of vertical integration, which makes it possible to realize not only series products but also individual technical solutions at attractive prices. Here, KULI is extremely flexible and able to deliver in very short times, as all core components of the crane systems are manufactured in the company's own two plants in Remscheid based on a smart modular system. Next to the steel structure, this includes motors, planetary gears, rope drums and the control systems as well. The necessary mechanical parts, such as motor shafts or even gear teeth are also manufactured in the own factories in Remscheid.
Moreover the company is also known for its wide range of quality-tested services. In addition to the installation and commissioning of the company's own products, these include testing and training, maintenance and service as well as repairs or extensive retrofitting activities on existing systems.
At the LogiMAT logistics trade fair in Stuttgart, which will take place from May 31 to June 02, 2022, KULI Hebezeuge - Helmut Kempkes GmbH will be presenting the advanced intelligent solutions for feeding braking energy back into the power grid as a highlight from its large portfolio. Energy that is needed when lifting a load is often lost when lowering it with conventional solutions. The smartER control system for KULI cranes and electric wire rope hoists can feed some of the energy, delivered when lowering and braking the load, back into the power grid and thus make it usable again. This reduces energy consumption and CO2 emissions, which is good for the customer's wallet as well as for the environment. Savings of up to around 60% are possible.
Interested parties and customers can experience this innovative crane technology and be convinced of its quality at the booth of KULI Hebezeuge - Helmut Kempkes GmbH.
Visit us and experience technology at first hand. KULI is making the difference and is looking forward to welcoming you in hall 7, booth D01.